Faithful Roofing and Restoration
Mile-high quality in Commercial Roofing
Northern Colorado's Commercial Roofing Contractors
Faithful Roofing has years of experience in servicing businesses with the highest quality of roofing services. Our roofing contractors are experts in their field and are knowledgeable about your city's codes, regulations, and weather conditions. We have a passion for doing the job right the first time. No project is too big for us to handle. Installing the best and safest roofing system is our specialty. No matter the structure, no matter the design, our roofers are prepared to install your building's new roof.
For Service You Can Trust, Give Us A Call And See The Faithful Roofing and Restoration Differnce For Yourself.
The typical Northern Colorado business building structure has either a flat roof or a low-slope roof. We want to help find you the right roofing materials essential to protect the inside of the building, the fortitude of the structure, and those who work within the building.
Roofing materials that work well for commercial properties include:

EPDM (Ethylene Propylene Diene Terpolymer) Roofing: EPDM is a single-ply membrane, synthetic rubber roofing system that is extremely durable, even during the harshest weather.

TPO (Thermoplastic Polyolefin) Roofing: A high-performance single-ply membrane material, TPO is an affordable roofing system that proves to be very durable. It is known for its flexibility and weather resistance properties along with its cost-efficiency.

Metal Roofing: Metal has been used for commercial buildings for a great many years. It's best known for having a lifespan of over 50 years and can be formed into a multitude of designs.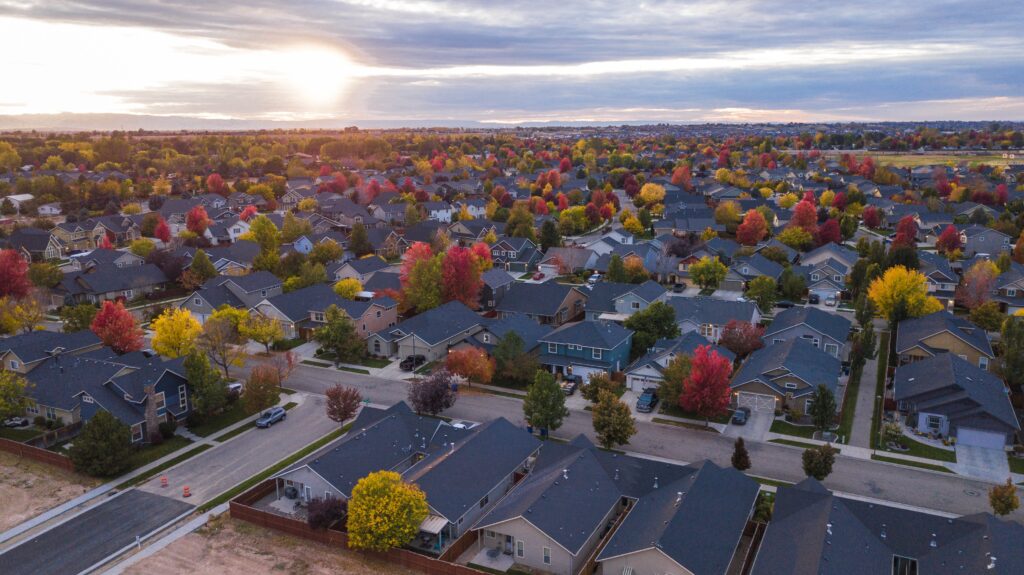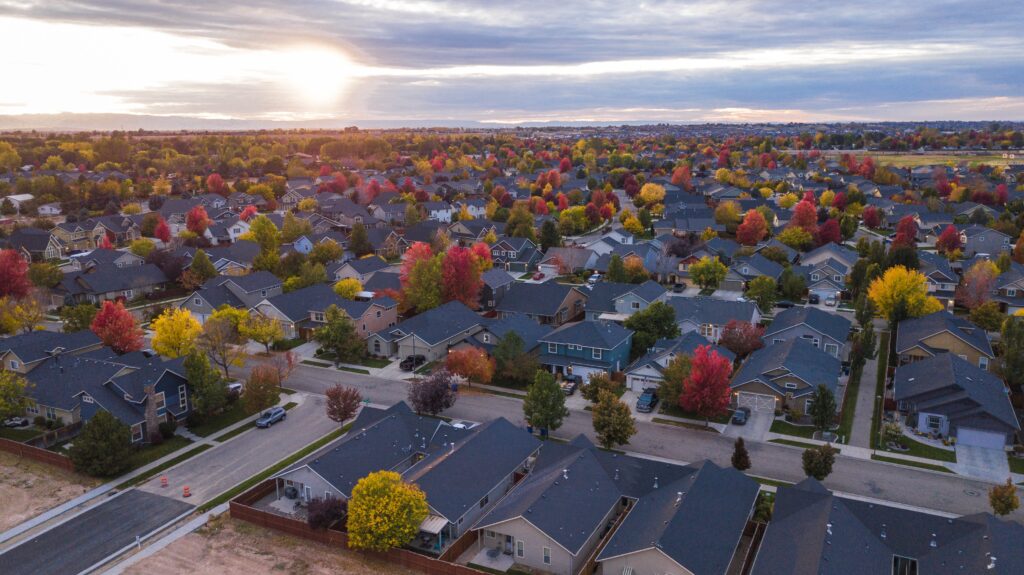 Built-Up Roofing (BUR): Also known as tar and gravel roofing systems, BUR roofs consist of multiple layers to strengthen the materials. This is a cost-effective roofing system that is best for flat roofs.


Spray Polyurethane Foam (SPF): SPF roofing systems are sprayed atop of an already installed roof foundation. They are quick to install and are offered at an affordable rate.


Green Roofing: Green roofs are both creative and eco-friendly roofing systems. They consist of vegetation, aid with water management, and protect the building from extreme temperatures.
Northern Colorado Businesses We Service
We love working with Northern Colorado business owners and management! We take pride in our work and customer service. Some of our favorite commercial business projects to work on include:
Estimated Commercial Roof Installation Time
Commercial roof installations can take a significant amount of time compared to that of a residential property. Our customers see an average time spent on the removal of the old roof and the installation of the new roof to be (estimated time spent). This time depends on the weather conditions, structure and design of the building, and the square footage of the surface space.


We offer FREE in-person roof inspections! Contact our Faithful Roofing team today at (970) 397-5813 to schedule a roof inspection for accurate time and cost estimations for your commercial building.
What Our Customers Are Saying
Lucas at faithful roofing is top notch. He and his crew truly treat your home like it's their own, and stick to their motto of being "stewards of your american dream." I would HIGHLY recommend faithful roofing for all your roofing, gutter, and home needs!
The whole entire company was very knowledgeable, helpful, and responsive. They made the experience painless and easy. It was a real pleasure working with the Faithful team from the beginning to the end, from the salesman to accounting. Very professional! I will definitely work with them again and would strongly recommend them to anyone!
Marie Scholtes
2021-10-07
We contracted Faithful Roofing for our roof and gutter replacement. After having a terrible experience with another company years ago we were skeptical of any roofing company but Lucas and his team did an outstanding job not only with the quality but they walked us through the paperwork step by step and kept us involved. We couldn't be happier, would highly recommend to everyone.
I recently had windows replaced by this awesome company. Not only were they on time the day of the install, they finished early and not a spec of sawdust or anything left on my floors. This was one of the cleanest crew in NOCO. Was very happy with the final results and how personable the guys were who replaced my old windows. I highly recommend them!
Andy was supper from start to finish. He was genuine and helpful. The roofers were super fast and CLEAN. The gutter extensions have nice custom hooks so when you put them up they stay up until you put them down again. All around nice job.
Andy Anderson has been great to work with. The whole process to replace our roof went really smooth, they even called our insurance directly to handle a discrepancy on the estimate. Andy has been very responsive and upfront through the whole process and scheduling. The crew came and finished our roof in a single day and did a thorough job cleaning up, which I appreciate as a mom who has littles running around all the time! We have a return trip for gutter install and to rehang some cables but have been very satisfied with faithful roofing already!
Andy Anderson is a very perfessional young man. I love that he's a Christian and takes pride in his work an helping others . I would recommend him and his business to any body. It was a pleasure having him do my roof. He is extremely helpful in answering questions that needed answers. I would highly recommend him an his business to all of my friends and people who need help with their roofs . If I ever need a new roof again he'll be the person for my business. I thank God he was available to help me in my time of need . Thank you for your time an service. Top notch service!!! 💯
After another company left me in the lurch, Andy and the crew at faithful Roofing got the job done without any complications. Five Star Plus will use again